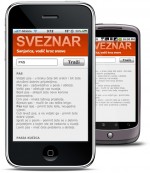 Yes, I'm calling this post a package full of updates. Last few weeks I've taken more time to work on our own (GEM Studio) projects so here are few of those updates if you're interested ;)
Sveznar.com
(Croatian only service for dream definitions, meaning of karma, lucid dreaming, lucky numbers etc.)
– additional SEO was done
– new content on Karma
– mobile version for dream definitions (iPhone, Android and others supported), just jump to the site with your mobile phone and you'll be redirected to http://m.sveznar.com. Shown as cool iPhone w/ Android image below the menu on desktop version of the website.
CroDNS.com
(Croatian only service for checking domain availability in a smart way)
– footer iPhone image to tell the new visitors there's a mobile version (m.crodns.com)
– ping has been fixed
– some security improvements
SuperCentar.com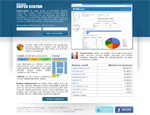 This is our new service for banner advertising on our own network of websites with over one million pageviews a month and growing. The service was just released few days ago and it's currently operating for Croatian market only.
This is it for now but many more updates will come soon. We plan to finish all started projects dedicated to Croatian market but right after that we're starting with realization on international projects, not only on the web but the iPhone and Android apps too. Can't wait! :)